A Project of the KPFA Community Radio Collectives
San Francisco International Arts Festival presents
Special Pre-Festival Performance
Los Muñequitos de Matanzas
Tambor de Fuego
First San Francisco Show in 19 Years
ONE NIGHT ONLY!
VISAS APPROVED!
After weeks of waiting all 17 members of Los Muñequitos de Matanzas were finally given security clearance by the U.S. State Department to travel to the United States next month. Let's welcome them to San Francisco on April 4th!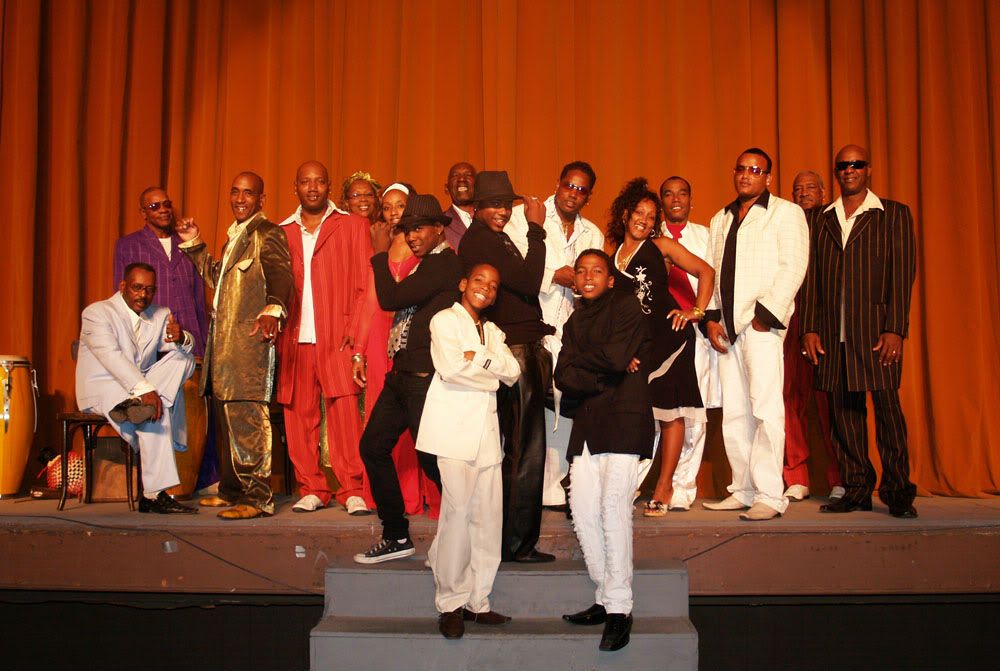 Mission High School Auditorium
*$50 (includes Post Show Rumba Party)
Tix also available @ Julio's Record Store, 2884 Mission Street, SF (btwn 24th and 25th)
Listen to an interview
with 

Diosdado Ramos

, director of 

Los Muñequitos de Matanzas

, on KPFA's Ritmo de las Americas with host 

Rosi Reyes
San Francisco International Arts Festival is proud to present the legendary Cuban ensemble,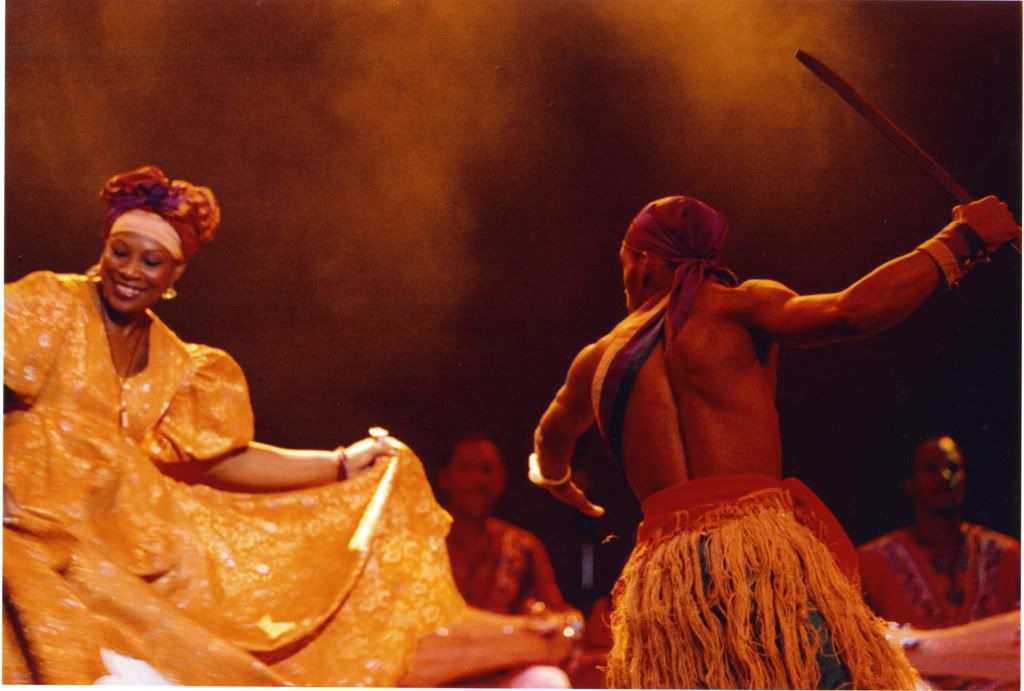 Los Muñequitos de Matanzas

. The performance will mark the company's return to San Francisco after an absence of 19 years. The last time Los Muñequitos performed in the City was a now legendary night back in 1992.

Hailed as the "reigning regents of rumba" by the San Francisco Chronicle, "the essence of Cuba's musical soul" by the San Diego Union Tribune and "truly keepers of a sacred flame" by Latin Beat, Los Muñequitos de Matanzas are amongst the highest regarded percussionists in the world and masters of Afro-Cuban ritual and rumba music and dance. Founded in 1952, the group currently spans three generations of an extended family of musicians, singers and dancers. This performance is part of a 16-city US Tour and San Francisco will be their second stop and only California performance.
The music of 

Los Muñequitos de Matanzas

 keeps alive 500 years of drumming, chanting and dance, preserving the vibrant culture of the African Diaspora intrinsic to Cuba's living legacy. While sustaining these cultural traditions, the group's choreography and new musical compositions continue to innovate from the African roots of Cuban culture.  In one evening's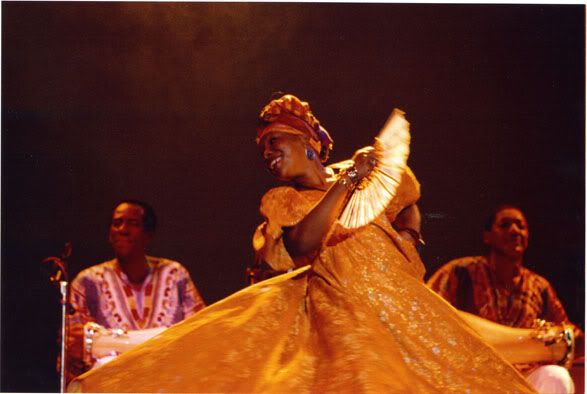 concert, Los Muñequitos may play the rhythms and drumming of the Santeria religion which
originated with the Yoruba tribe; the songs of the Abakuá, a secret fraternal organization originally from Nigeria; and contemporary Cuban rumba in its varied and ever evolving forms.
Los Muñequitos has performed in more than 50 cities across the U.S., from intimate (and packed!) shows in community centers and dance & music clubs to full-scale theatrical productions in grand concert halls. Whatever the setting, their complex drumming, captivating vocals and spectacular dancing transport audiences to the vital streets of Matanzas and the soul of Cuba.
The concert is being produced by the  SF International Arts Festival and is a community benefit for a number of organizations including the Central American Resource Center (CARECEN), Cuba Caribe, Abada Capoiera, Mission Cultural Center for Latino Arts, Latino Leadership Comité. There will be a Post Rumba Party after the show at the Mission Cultural Center, 2868 Mission St, San Francisco. Tix sold separately or included with $50 orchestra seats.