Full interview with Maria Blanco on Supreme Court nominee Sonya Sotomayor
Posted on July 13, 2009
On Monday July 13th, the Senate Judiciary Committee began confirmation hearings for the nomination of Judge Sonia Sotomayor to be an Associate Justice of the U.S. Supreme Court. If confirmed, Sotomayor will be the first Latina justice on the nation's highest court.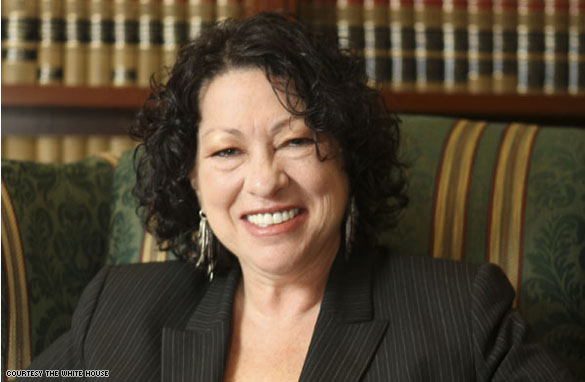 For more on this historic nomination, Carmen Andrea Rivera interviews Maria Blanco, Executive Director for the Chief Justice Earl Warren Institute at the University of California at Berkeley. This extended interview includes a discussion of Sotomayor's most important cases, as well as analysis and criticism.
Produced by Carmen Andrea Rivera.
Webcast: Mp3 / iTunes:
Full interview with Maria Blanco
La Raza Chronicles – Tuesday, June 23, 2009
Original Broadcast: June 23, 2009
Live on the air – Tuesdays 7 pm PST:
KPFA 94.1 FM – San Francisco Bay/Northern California
KPFB 89.3 FM – Berkeley
KFCF 88.1 FM – Fresno
Hear previous broadcasts of La Raza Chronicles :
http://www.LaRazaChronicles.org
More info:
http://www.kpfa.org/archive/show/37
Categories: Uncategorized
---