A Project of the KPFA Community Radio Collectives
Posted onOctober 31, 2009
Esta Noche/TONITE: Saturday, October 31st!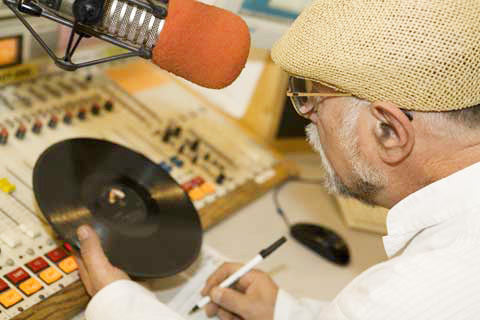 This month's Radio Cuba Canta has a potpurri that we hope you will enjoy. Beginning with some musica guajira with Nico Saquito, then we move to some great Conjuntos like Casino, Kubavana, and some nice surprises. Later we get into a Charanga vein then on to some live airchecks from the 1950s building up to one of the most important descargas ever recorded. Following the Community Music Calender, we conclude the show with some great contemporary Cuban music.
Produced and hosted by Emiliano Echeverria
Associate producer & broadcast operator: Clay "C'Ton" Leander
Community Calendar produced by Ron Flores
Live Broadcast:
Saturday October 31, 2009 – 9pm Pacific
    (12 Midnight Eastern)
KPFA 94.1 FM – San Francisco Bay & Northern California –
KPFB 89.3 FM – Berkeley
KFCF 88.1 FM – Fresno
Live on the web at: www.kpfa.org
Listen NOW:
Radio Cuba Canta– Saturday, October 31, 2009

Mp3 Playback:
(iTunes/ WinAmp/ Windows Media)
Radio Cuba Canta – Saturday, October 31, 2009

More program info:
http://kpfa.org/archives/index.php?arch=14315
Radio Cuba Canta broadcasts monthly on KPFA-FM during Con Sabor, a weekly program featuring the best in Salsa, Latin Jazz and Afro-Caribbean music hosted by executive producer Luis Medina.